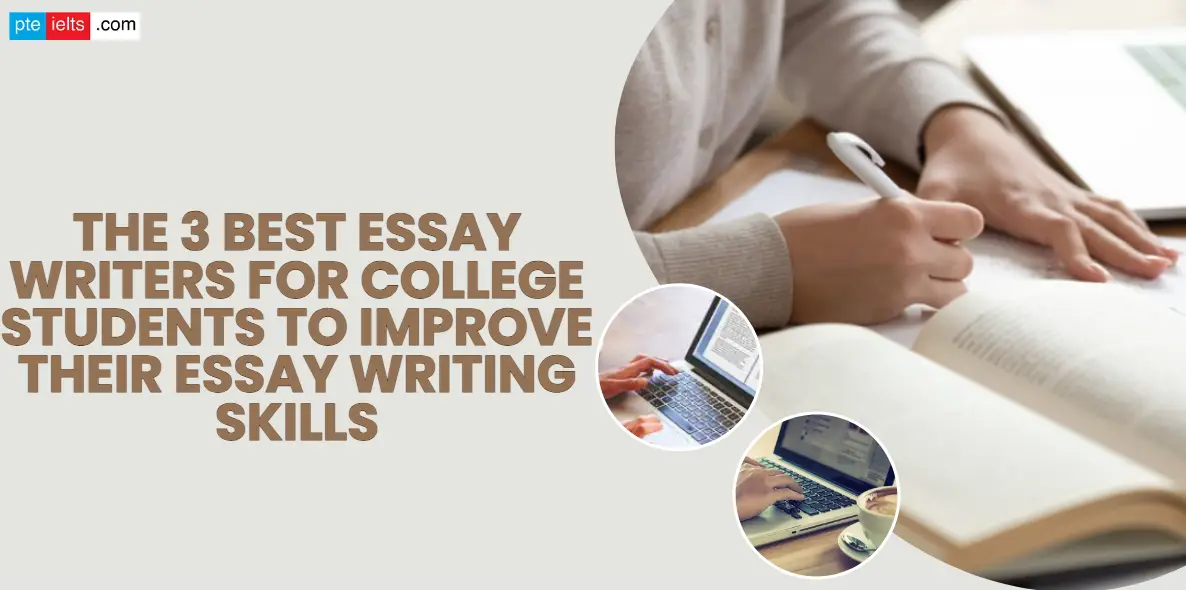 Are you a student who is losing grades due to poor writing skills? Do you want to improve your essay-writing skills?
Well, don't go anywhere because you have found the right guide for you. We know the importance of essay writing classes for college students, and that is why we have found the perfect tools to aid you in improving your essay writing skills.
We are well aware that essay writing skills are those skills that will not only assist you in academic life but also professional realm. So, we have gathered the tips that you use to improve your essay writing skills. Plus, we have found three essay generators that will improve your essay-writing skills.
What are Essay Writing skills?
The abilities and techniques that an individual possesses to compose a clear, structured, and concise essay. These set of abilities and techniques are called essay writing skills.
No one is born with essay writing skills, these skills are possessed by practicing and it takes time to become a good essayist. So, don't worry if your essay writing skills are scrappy, we will teach you how to improve your skills in this one guide.
Features of a Good Essay
A well-composed essay has many features that make it an A+ essay. Some features are given below:
1.  Understanding the Prompt
When you are writing an academic essay, understanding the prompt provided by the professor is very important. This will help you identify what's been asked and how you are going to convey the information to the reader.
2.  Research
Research is very important when writing an essay. Research the topic to find facts, information, arguments, and evidence. You can conduct research on the internet, or by reading books, articles, journals, research papers, etc. Research is important to find valuable information for your essay.
3.  Thesis statement
This is the most important statement of the essay. It tells the reader what the essay will be about, and which point will be raised in the essay. This is basically a line to inform the reader what they should expect from the essay. It is usually at the beginning of the essay.
4.  Outline
Outlining your thoughts is a great way to write a structured essay. Outline provides a road map that the writer can follow while composing the essay. Let's discuss the basic outline here:
Introduction
·         Define the topic and provide background information.
·         Write the thesis statement to inform the readers what the essay will be about.
Body Paragraph
·         Introduce argument
·         Provide the evidence
·         Conclude the argument
(This is the same for all body paragraphs. Body paragraphs should be planned according to arguments. The most important argument in the first body paragraph and the least important argument in the last)
Conclusion
·         Restate the argument and its evidence.
·         Provide an opinion.
·         End the essay.
5.  Structure
The basic structure of the essay contains an introduction, at least 3 body paragraphs, and a conclusion. The outline should be strictly followed to make the essay well-structured. Make sure to add transitional phrases when shifting from one paragraph to another.
6.  Clarity and Concision
The language of the essay should be formal for academic essays. The academic essays are written to inform the readers. The language should be clear meaning without any ambiguity. Moreover, don't write wordy paragraphs, try to use fewer words and convey more.
These few techniques will improve your essay-writing skills.
3 Tools to Improve Your Essay Writing Skills
Essay writing has become a child's play with the invention of AI essay writers. These essay generators can compose well-structured, clear, and concise essays providing authentic information. let's look at the three best tools that assist you in improving essay writing skills:
1.  Paraphrasingtool.ai
Paraphrasingtool.ai's essay generator is an eminent tool for essay writing. It is very simple to use and it generates essays in a matter of a few seconds. Now you must be wondering how this essay generator will improve your skills.
When you generate an essay using this tool, you will find all the above-mentioned features in the writing. In this way, you will understand what a well-written essay looks like and will be able to compose your own essay after proper practice.
The tool is very simple to use, follow the steps provided below:
·         Write the title of the essay and click generate.
·         The tool will generate the essay in about 30-45 seconds.
·         Read the generated essay carefully and understand how features of a good essay are being employed in the essay.
·         You can even use this essay because it is plagiarism-free and follows natural human language. Make sure to edit the essay as you please before submitting it. The tool has many editing features.
2.  Aiessaybot.org
The second essay writer is developed by Aiessaybot.org. This is also a handy tool that writes effective essays in just a couple of seconds. You can generate the essay on the provided topic using this tool to get an idea of how the essay should look before writing your own. You can also write your essay using this tool as it also provides well-planned and original essays and edit them before submission.
This tool is somewhat similar to the previous one, Here are the steps:
·         Write the title in the search bar and click "Generate Text".
·         The tool will generate a coherent and cohesive essay in just a few seconds.
·         Read the essay, get the idea, and write your essay.
·         Or simply edit the same essay and submit it to your professor.
3.  Essayrewriter.io
The last tool is essayrewriter.io, It doesn't write essays but helps cope with writer's block by providing a starting point for your essay. This tool will assist you in getting started with your essay. 
It will provide you with the phrases and sentences to begin writing your essay. Simply write a prompt or title in the search bar and click generate, the initial phrases will be generated which you can write further about.
Takeaway
In short, essay writing skills are a set of techniques employed by essayists in writing their essays. These skills can be acquired by practicing and will take time. AI essay generators can provide you with well-written examples for essays that you can read to understand the essay writing process better. They can also assist you in writing essays, so go and get your AI essay writer today and polish your scrappy essays.