IELTS Listening Part 2 involves listening to a monologue about a general topic. The audio recording will be a speech or a talk by a single person about themselves, their neighborhood, or their work.
Like in Part 1, the audio recording is broken into two parts to allow you some time to read the questions.
The common question types you get in IELTS Listening Part 2 are fill in the blanks, multiple choice, matching, short answer questions or diagram/map labeling questions.
Sometimes you may hear more than one speaker in IELTS Listening Section 2. Nevertheless, the answers to the questions will come from just one speaker. The second speaker is there to ask questions and you need only focus on one speaker.
IELTS Listening Map labeling questions
In some instances, you can get a map in the question in IELTS Listening Part 2. You have to listen attentively to the monologue to locate different items in the map.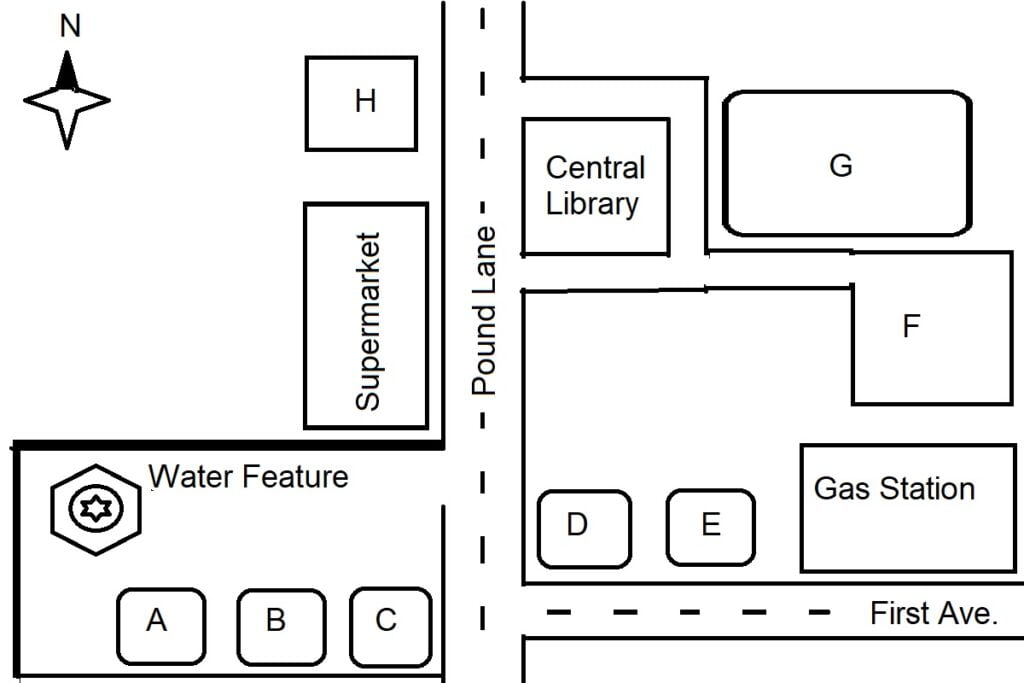 You are always provided time before the audio begins to look at the map carefully. Utilize this time wisely to identify the different features in the map. You should immediately take note of landmarks and street names because they will be used to give directions. Also, pay attention to the compass and figure out the different directions. When the audio starts playing, you should already be familiar with the map.
Giving directions
How addresses are given differs all over the world. But there are some basic ways in which English speakers provide directions. You should utilize Google Maps as well the GPS function in your mobile phone or car to familiarize yourself with looking at and reading maps.
You also need to be cognizant of the following words and phrases which are often used while giving directions:
left/right/top/bottom
East/West/North/South
Northeast/Northwest/Southeast/Southwest
next to/beside/alongside/adjoining/adjacent to
at the back/behind
in front of/opposite
just past/a little beyond
before you reach
intersection/junction
straight ahead
Map labeling practice
Below is a map from earlier. Listen to the audio recording and answer the accompanying questions.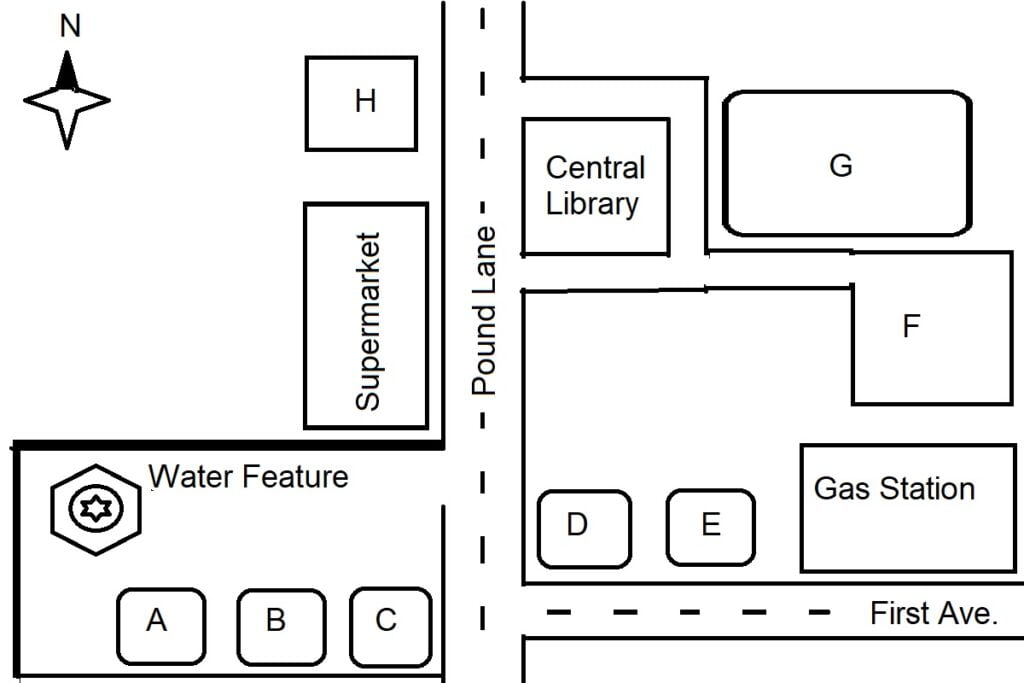 Part 2 Questions 11-15

Label the map above.

Write the correct letter, A-H, next to questions 11-15.
11 Pizza …………………………
12 Electric vehicle charging station …………………………
13 Town Hall …………………………
14 Parking …………………………
15 Diner …………………………
Click to reveal answer »

11. B, 12. E, 13. G, 14. F, 15. H
Next lesson:
You may also like: